Галатапорт Стамбул
название проекта
: Галатапорт Стамбул
Страна
: Турция
Город*
: Стамбул
Год

: 2020

Компания-партнер
: Galataport Istanbul Port Management and Investments Inc
Категория проекта
: Исторические и культурные сооружения, Шоппинг
Категория продукта
: Освещение фасада, Грунтовые светильники
Подержанные продукты
: CFL,&nbsp WLT,&nbsp WLM,&nbsp LLK
A USD 1.7 billion investment, Galataport Istanbul is regarded as a major destination proje Более...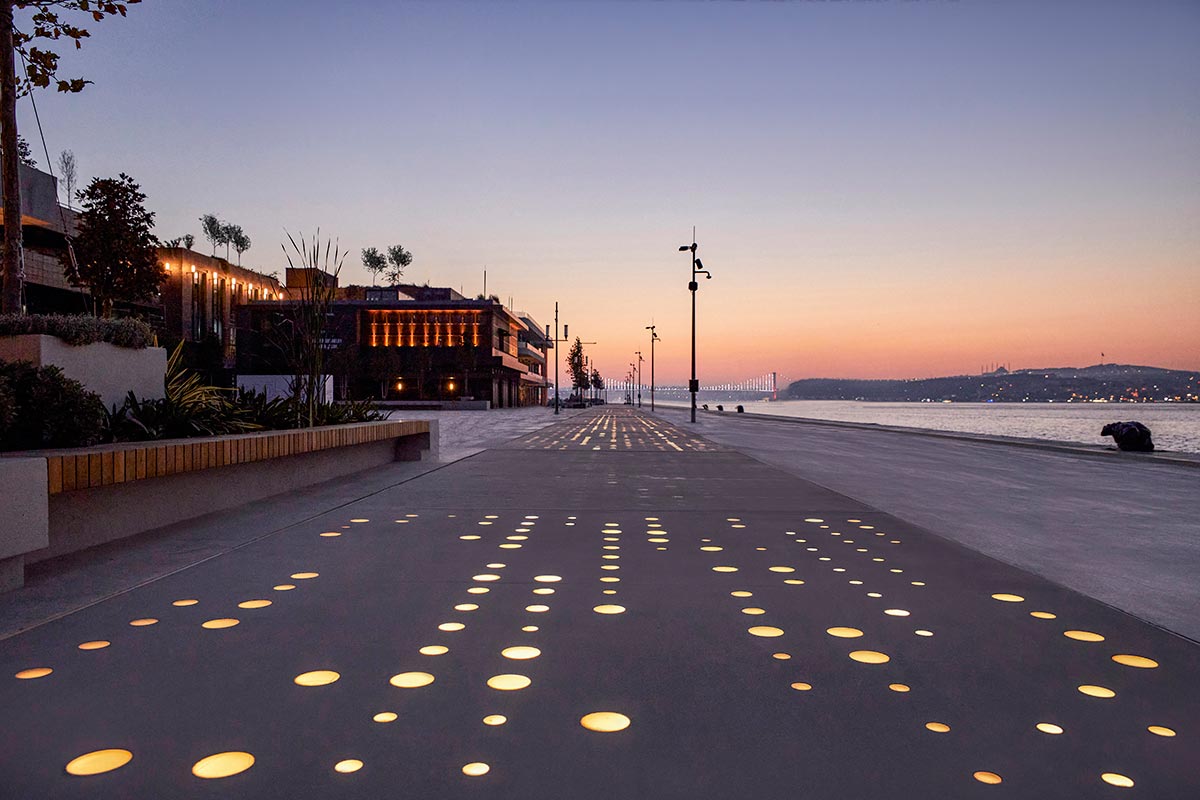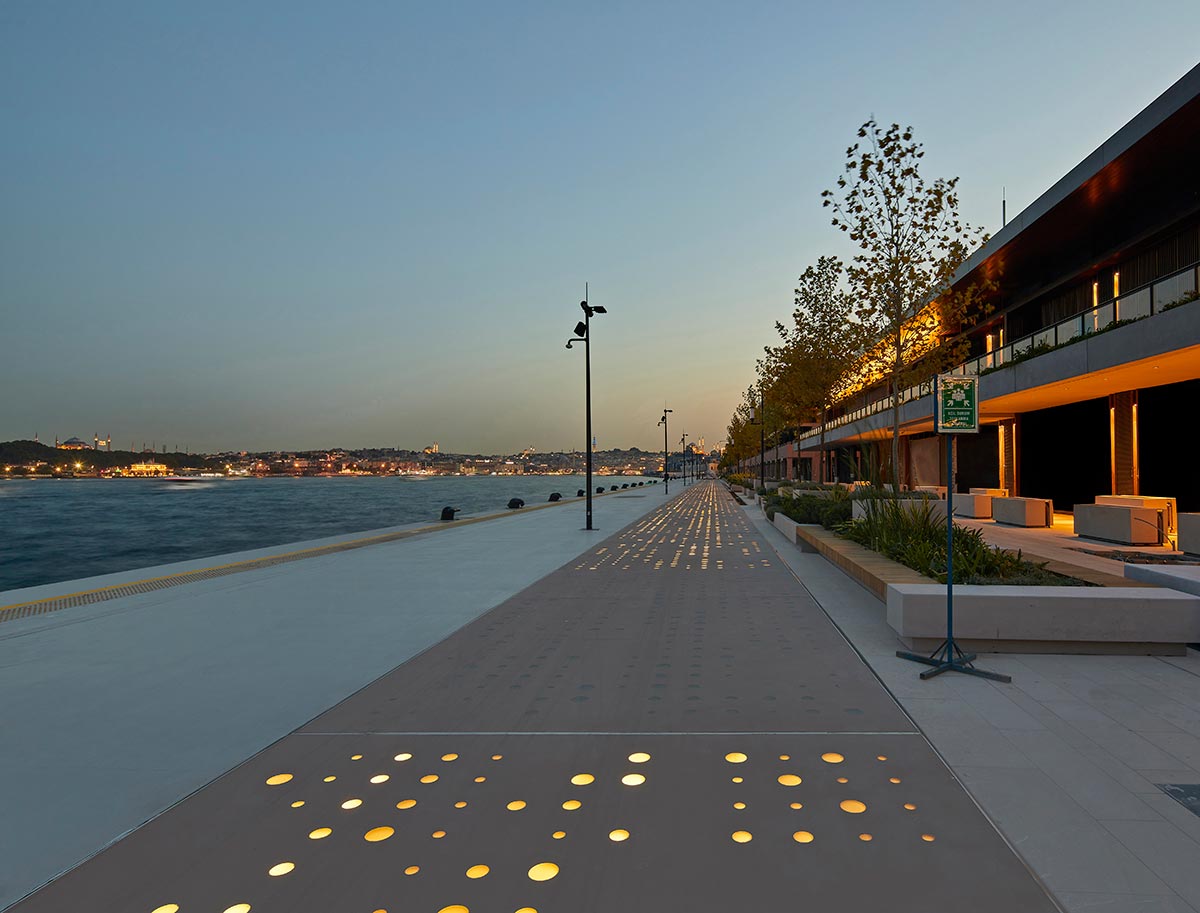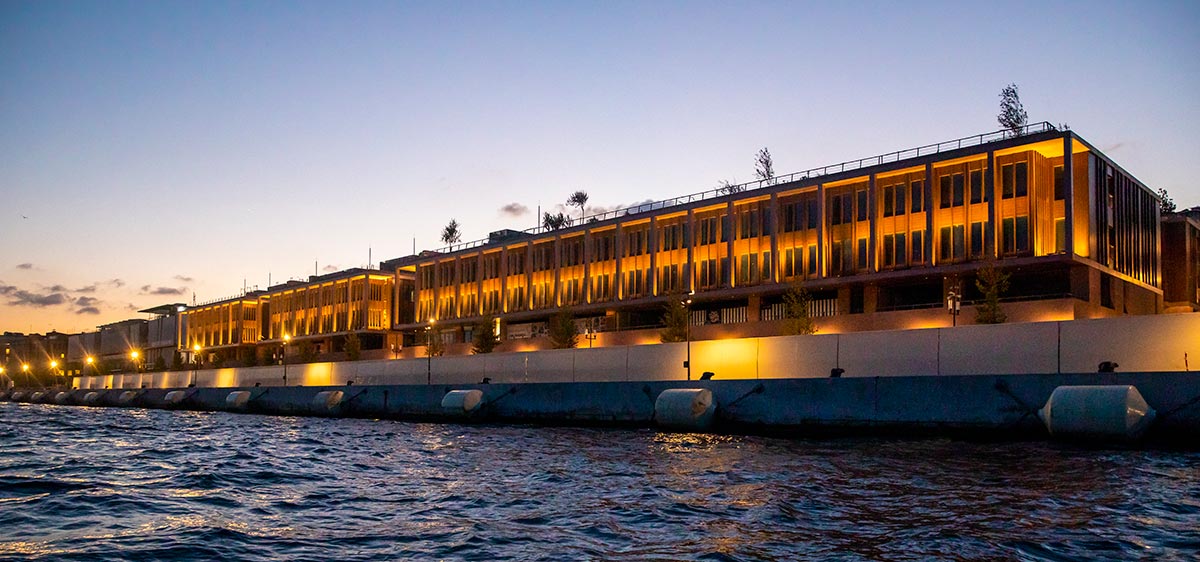 A USD 1.7 billion investment, Galataport Istanbul is regarded as a major destination project globally with a cruise liner port on the 1.2-kilometer coastline. Galataport Istanbul is an ecosystem in the heart of the city that offers the essential digital features and latest technologies that make life easier.

Galataport Istanbul is set to transform this historical city harbor into a world-class cruise liner port and touristic destination, while opening the promenade to public use for the first time in approximately two centuries.

The building, which is expected to become one of the symbol areas of the city in terms of location and architecture, is expected to host 25 million visitors annually.

The lighting projects of such an important building were designed by NA LightStyle in line with the architectural and historical qualities of the building. Fiberli Wallwasher products were used on the façade facing the world-famous Bosphorus line, which illuminates the entire façade so that both the Anatolian side and the Bosphorus traffic passengers can see. The luminaires, which were designed with 3000K light color and DALI control, were produced with a special color-coded paint determined by the design company in accordance with the architectural integrity.

In addition, the movable floor platform comes to a 90° vertical position when the ship docked, allowing passengers to be directed to the passport and customs area. Fiberli Ledline products used on the platform were designed in a way that they would not be affected by mechanical movement-induced vibration, in addition to the guide lighting function from the ground on the walkway.

Fiberli CromaFloor in-ground luminaires in the interior corridor line were also illuminated with the use of asymmetric lenses, without affecting the visual comfort of the visitors, thus emphasizing the facade texture.